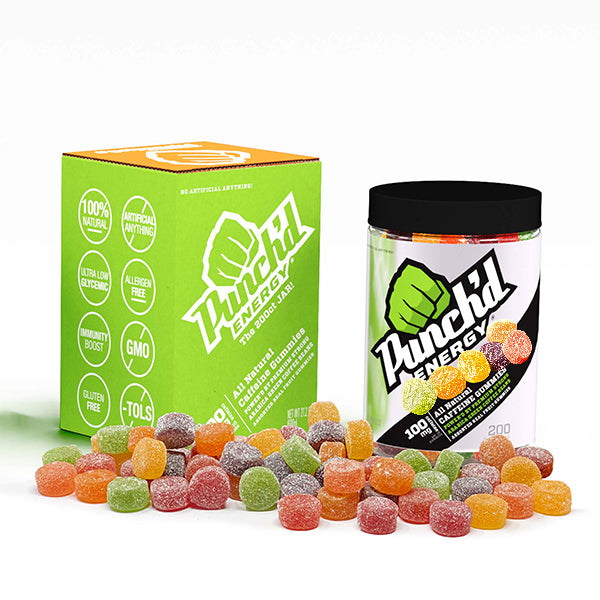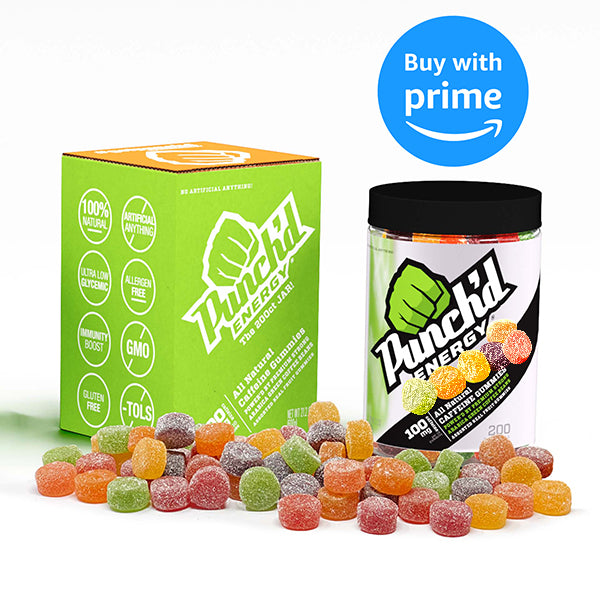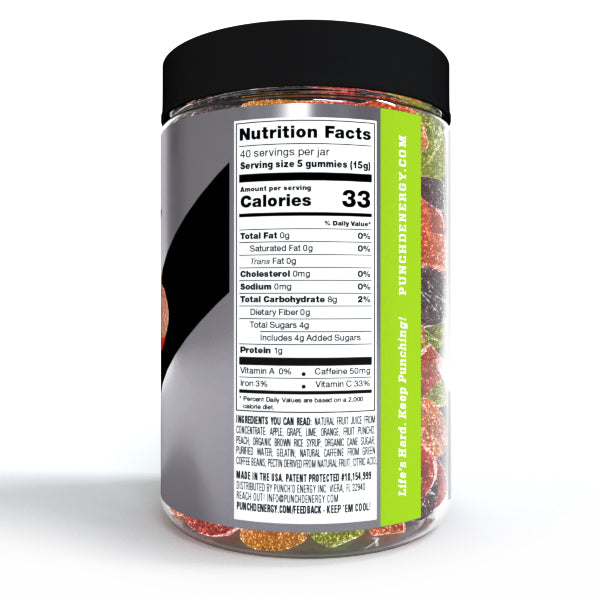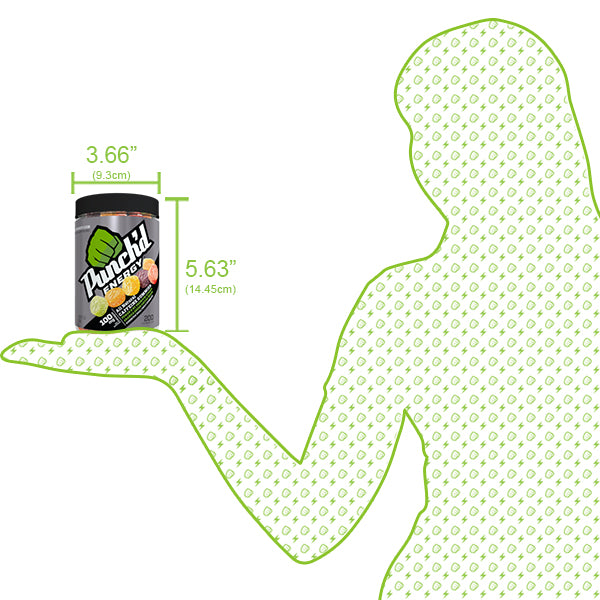 The Best way to Caffeine. This is Caffeine reimagined. Faster sustained energy, because you chew your energy! Better-For-You, healthier option than energy drinks or sodas. Meets special dietary needs: Gluten-Free, Dairy-Free, Ultra-Low Glycemic. 10X Faster than coffee, Healthier than an energy drink, More powerful than sodas or your diet plan! They really work well and they smell and taste amazing, because they're real fruit! Go harder for longer. Power'd by Punch'd Caffeine Gummies. Get Punch'd.
Availability:
Many In Stock
Product Type:
Caffeine Gummies
Regular price

Sale price

$39.99

Unit price

per
BUY WITH PRIME
Amazon Prime members can shop our site with the experience they know and love.
Shop with Buy with Prime for fast free shipping and returns
About this item
CAFFEINE GUMMIES are the first green coffee bean caffeine infused real fruit gummies. This is a whole new form factor in energy. It's coffee reimagined to change the way you go about your day.

FASTER THAN DRINKS because you chew your energy. We call this (almost) Instant Caffeinacation because you power up almost as fast as you can chew. Punch'd Gummies dissolve in your mouth and get right into your energy system. Other products can take up to 45 mins to work.

RETRAIN YOUR CAFFEINE BRAIN and caffeinate smarter to extend your days with more productivity and focus. Stacking together a few gummies at a time will help you avoid caffeine fatigue. Steady state natural caffeine is what you really want. No spikes, No bounces, No crash.

GET PUNCH'D in a good way. Developed and made here in the USA in an Allergen Free & NSF Good Manufacturing Practices (GMP) certified gummy facility. You can trust the quality of our product because we made these for ourselves first!

PUNCH'D ENERGY is a family company. Created and made by our family for you and your families. When we say we can't live without Punch'd Energy and that it's the Best Product on the market, we really mean it.